Hotel Facilities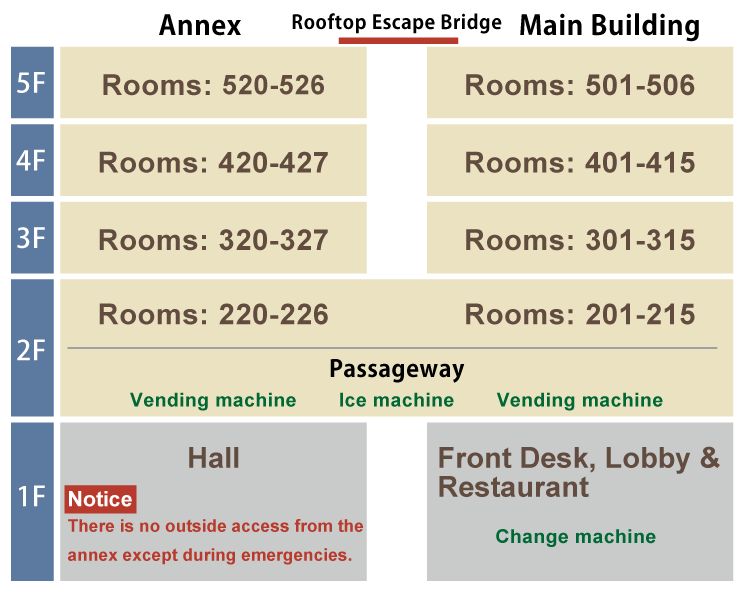 Front Desk & Lobby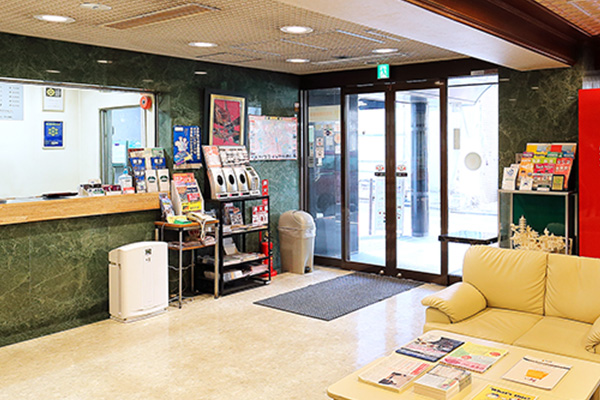 The 1st floor contains the front desk and lobby area. In the lobby guests can enjoy aromatic espresso coffee and Italian coffee from a fully automatic machine. Espresso: ¥150, Regular Cup: ¥250. Guests attending to business matters can utilize our printing services (¥50 per page for color printing, ¥20 per page for black & white).
Digital Signage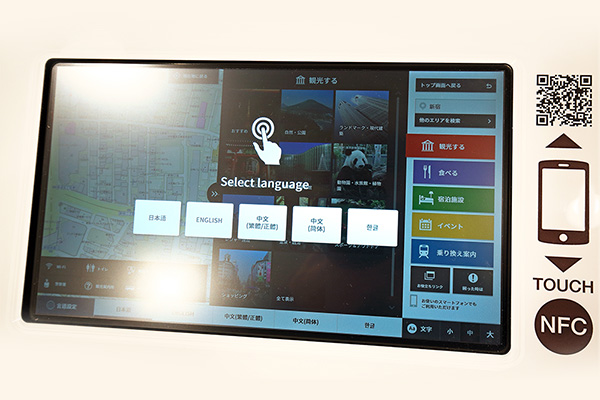 Guests can search for travel and business information such as Tokyo sightseeing tips, event guides, and public transport schedules etc., completely free of charge (available in 6 languages).
Bicycle Sharing Service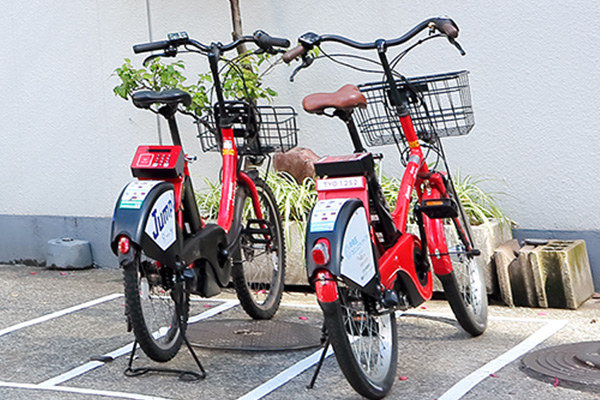 Guests are welcome to use the bicycle rental service provided by Shinjuku Ward. Our hotel sells tickets for one-day rentals, so please ask at the front desk if you are interested. For more information, please see here.
Cycle Share Tokyo 24-hour hotline: 0120-116-819
Vending Machines
Our hotel has 3 vending machines in the following locations: main building 1st floor (Seiryo soft drinks), main building 2nd floor (canned beer, shochu highballs), and annex 2nd floor (Seiryo soft drinks).
Parking Lot Guide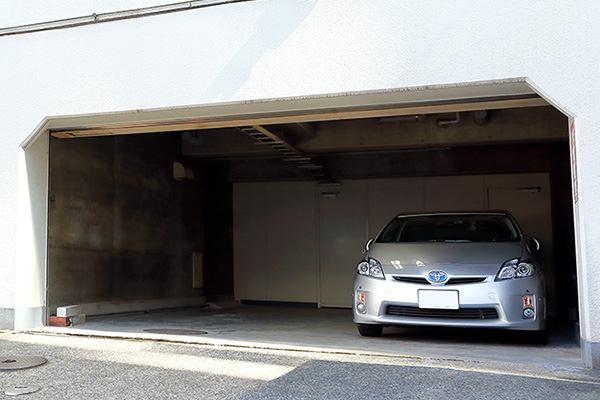 Hotel Tateshina has a private parking lot with 2 spaces, so guests arriving by car need only book a spot (¥1,500 per night). Please do not forget to book this in advance of your stay.
Conference Room Guide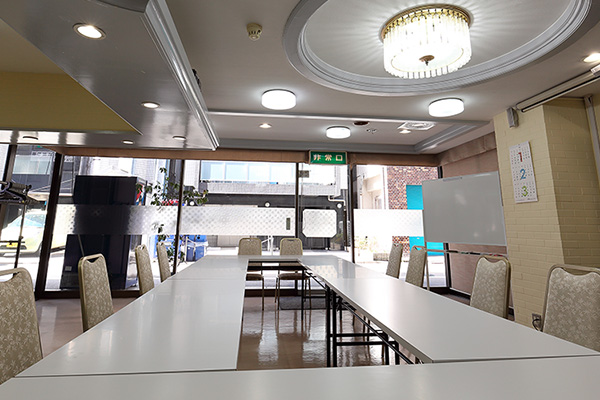 Our conference room is a multipurpose space measuring 50 square meters, and can be used for events accommodating between 10 and 30 people. Wi-Fi is also available free of charge.
Please book by telephone: 03 (3350) 5271
Services included in the usage fee
Chairs, tables (60cm×180cm), instant coffee machine, tea dispenser
Conference Room Usage Fees
| | |
| --- | --- |
| 10 People | ¥5,000 |
| 20 People | ¥10,000 |
| 30 People | ¥15,000 |
| Additional 1 hour | ¥5,000 |
| 55 inch LCD television | ¥1,000 |
| 100 inch screen | ¥2,000 |
| Liquid crystal projector | ¥3,000 |
| Blue-ray / DVD player /5.1ch surround sound AV system | ¥2,000 |
Additional users: ¥500 per person
Other Services
Services
Free of Charge
Wi-Fi
lobby computer
usage
ironing set
trouser press
air freshener
Charges Applicable
photocopier
fax machine
delivery service
newspapers
massage
espresso coffee
air humidifier
air purifier
Internet Services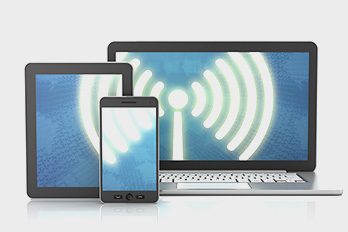 Guests can access high speed internet via cable and wireless LAN throughout our hotel and in every room.
LAN cables can be rented free of charge at the front desk. In the 1st floor lobby is one computer with fiber-optic high speed internet for the use of hotel guests.
Breakfast Guide
Hotel Tateshina's handmade breakfast sets are very popular among guests.
¥800 (Japanese or Western breakfast set)
7:00 – 9:00 (last orders at 08:30)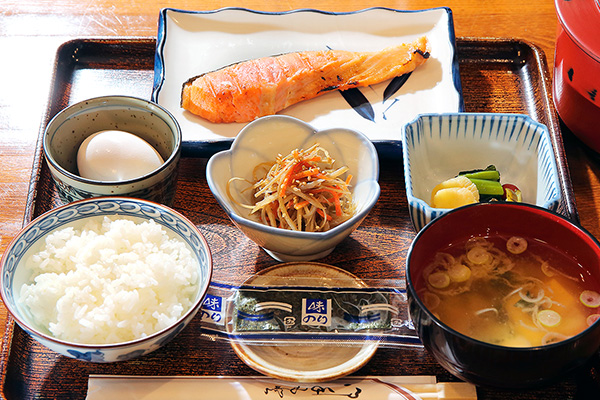 Japanese breakfast set
fresh rice, miso soup, grilled fish, egg, baked seaweed, pickles, Japanese tea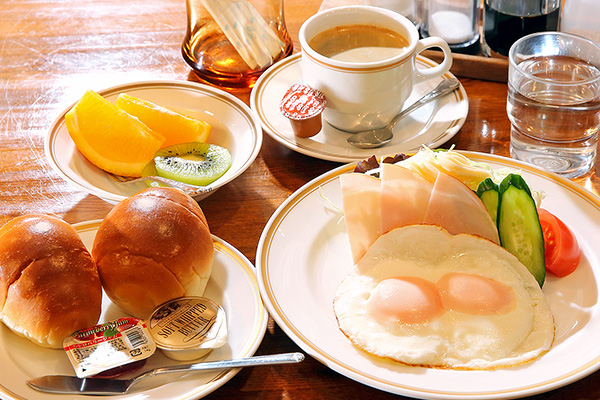 Western breakfast set
bread, ham & egg salad, fruits or yoghurt, coffee or black tea, water