Get behind the scenes at Japan's national broadcaster
Not a lot of us will have an opportunity to star in TV programs produced by NHK–Japan's leading public broadcasting organization–but you can experience being a cast member in the NHK Studio Park. Get here by taking a 12-minute walk after exiting Shibuya or Harajuku Stations.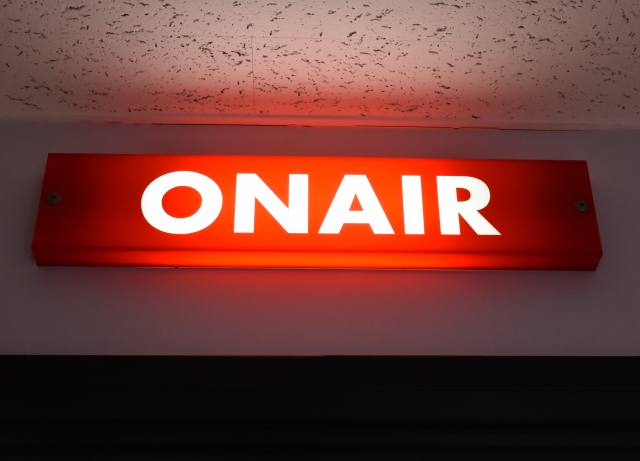 What is NHK Studio Park?
Nippon Hoso Kyokai or NHK is Japan's national broadcaster, filling TV screens and radio waves across the nation. Incredibly influential, the network has been around for over 90 years now, having made it first radio broadcast back in 1925.
NHK Studio Park is part of the NHK complex, and it is equipped with numerous backdrops for various television programs. Try voice acting for popular anime, reporting news and weather forecast, and filming artificial wildlife as a cameraman. Besides these hands-on opportunities, feel free to learn more about the history of NHK through panels and quizzes, and check out props used in popular NHK dramas.
What to expect from NHK Studio Park?
At the end of the shopping street on the gentle slope in Shibuya, there is the headquarters of the national television broadcaster, NHK. NHK. Studio Park which is located at one corner of the station is a facility where you can witness studio recording that you wouldn't normally be able to see, see post-recording of animation, try your hand at being a newscaster and see exhibitions of popular characters from TV among other things. It is a facility where you can enjoy and learn about the work at a broadcaster and the secrets behind a popular TV series.
Find out about the secrets of a popular TV show
There are many famous works and popular characters that have been born at NHK such as educational programs for children, hit serial dramas, costume dramas and cartoons. At Studio Park, there are plenty of things that can't be missed by the fans such as exhibits of costumes and small items, photographs and introductions of various episodes of old and new shows. Also, you can take a look through items such as the many types of cameras used in the documentaries, so it's also great to really feel their performance.
Experience working at a TV station
The most popular attractions are the interactive booths. At the Animation Factory, you can try out post-recording to some animation video and learn about the setup behind the production of a cartoon. At the Creative Lab, try matching up music with video and work with sound effects (prior reservations are necessary at the studio on that day). Then, there is the Studio Park News where you can become the most popular newscaster. Find out the tricks of the trade when you try out things such as how to read the news when facing the camera. Then, when it's time to record an actual TV program, you can also sightsee the place where the program is recorded. When you know about the ins and outs of television production, your enjoyment of programs will surely increase by several times.
Enjoy kids' attractions as a whole family
You can freely have fun in a space resembling a set of a children's show. Also, there are events and workshops held where kids can play and dance with popular characters. It's a fun facility which you enjoy together as a whole family. At the souvenir shop, there are plenty of goods sold of toys, stuffed dolls and stationery of those popular characters which you cannot get anywhere else.
More Information
NHK Studio Park
2-2-1 Jinnan, Shibuya-ku, Tokyo
Access
It is a 12 minute walk from Shibuya station on JR Yamanote Line, Tokyu Toyoko Line/Den-en-toshi Line, Keio Inokashira Line, Tokyo Metro Ginza Line/Hanzomon Line/ Fukutoshin Line, from Harajuku station on JR Yamanote Line, from Meiji-Jingumae station on Tokyo Metro Chiyoda Line/Fukutoshin Line, and from Yoyogi-koen station on Tokyo Metro Chiyoda Line.
By car, exit at Tomigaya-Deiriguchi on the Metropolitan Expressway Inner Circular Route. As there is no parking lot exclusive for visitors to the Studio Park, you are recommended to use a carpark in the neighbourhood.
NHK Studio Park
Admission
200 yen
Opening Hours
NHK Studio Park is open from 10:00 a.m. to 6:00 p.m. with admission until 5:30 p.m. only.
The park is closed every fourth Monday of the month and during New Year holidays.