Japan is said to be a country booming with highly advanced technologies and therefore, has somewhat received a boost to the future with all their hi-tech gadgets and facilities. That is really awe-inspiring especially when Japan has such a rich history, culture and tradition. It is even more interesting when you get to merge the two together – the past and the future.
Tokyo Robot Evening Cabaret Show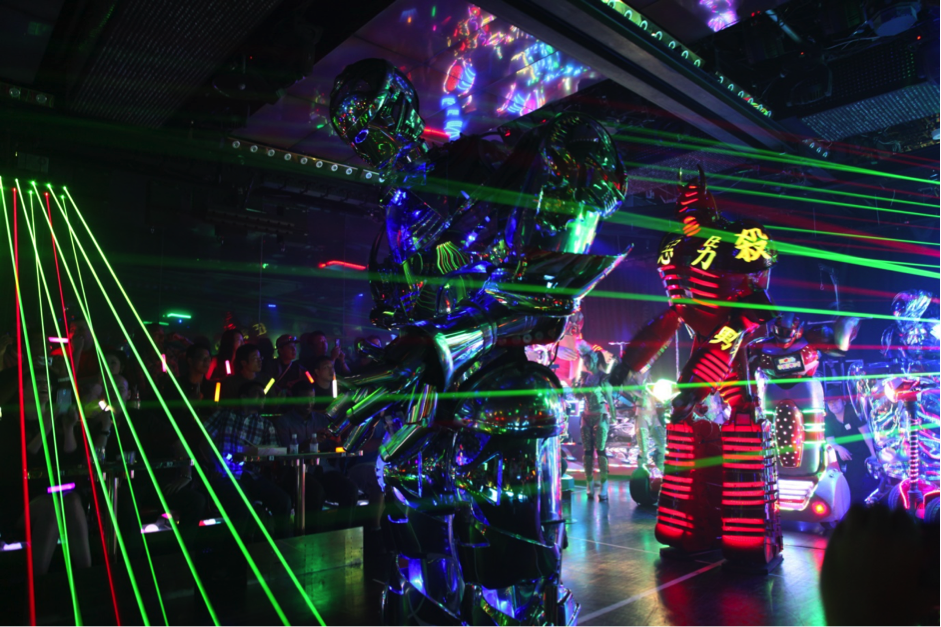 When in Tokyo, you will get to see a lot more of the futuristic stuff. In this post, I will introduce you to one of the most eye-popping entertainment in Tokyo, called the Robot Restaurant. Tokyo hasn't seen anything like this since the Bubble Era. 
Every night in a basement in Shinjuku's Kabukicho district, bikini-clad women stage mock battles using enormous robots – though it's more steroid-enhanced fairground attraction than modern-day Gundam. Fitted out at a cost of ¥10 billion, Robot Restaurant looks like something straight out of Gaspar Noé's Enter the Void, all migraine-inducing neon, video screens and mirrors. Robot Restaurant puts on an electric 1-hour cabaret show with performances full of flashing lights, taiko drums and techno music.
How much is the Entrance Fee? Are Drinks Included?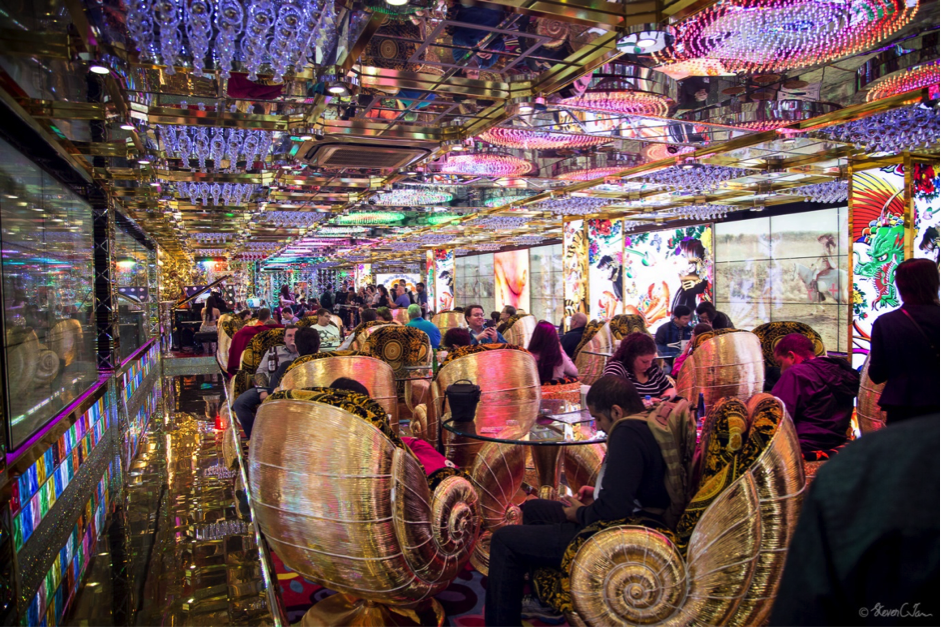 The entry price has been steadily increasing as it gets more popular. Customers now pay an ¥8,000 charge, but the Bubble Era comparisons end there: rather than massively marked-up Ballantines and Beaujolais Nouveau, the drink menu only extends as far as canned beer, chu-hai mineral water and bottled tea, sold at the kind of prices you'd expect at a baseball game.
However, your entry ticket also includes one complimentary drink of your choice stated above, perfect to sip as you experience a fun, and sometimes campy, neon-lit show where glitzy ladies dance with dinosaurs, ninjas, samurais, a giant panda and (of course) robots. The entry fee also no longer includes a bento box – though as you'd find tastier fare in an average convenience store, it's no big loss.
There are however, three meal sets that you can choose from:
Grilled Beef Dinner Box (with mineral water) – ¥1500
Thinly Sliced Marinated Beef Dinner Box (with mineral water) – ¥1000
Robot Sushi (with mineral water) – ¥1000
Watch as the Neon-Clad Performers Save the World from Tanks, Robot Samurais and… a Giant Panda Riding a Cow?
Give yourself time to make your way to the Kabukicho district where the Robot Restaurant is located, arriving approximately 40 minutes before the show starts to check in and order a drink. Take a look around the fabulously decorated lounge as you wait to be escorted to your seat for the robot cabaret show.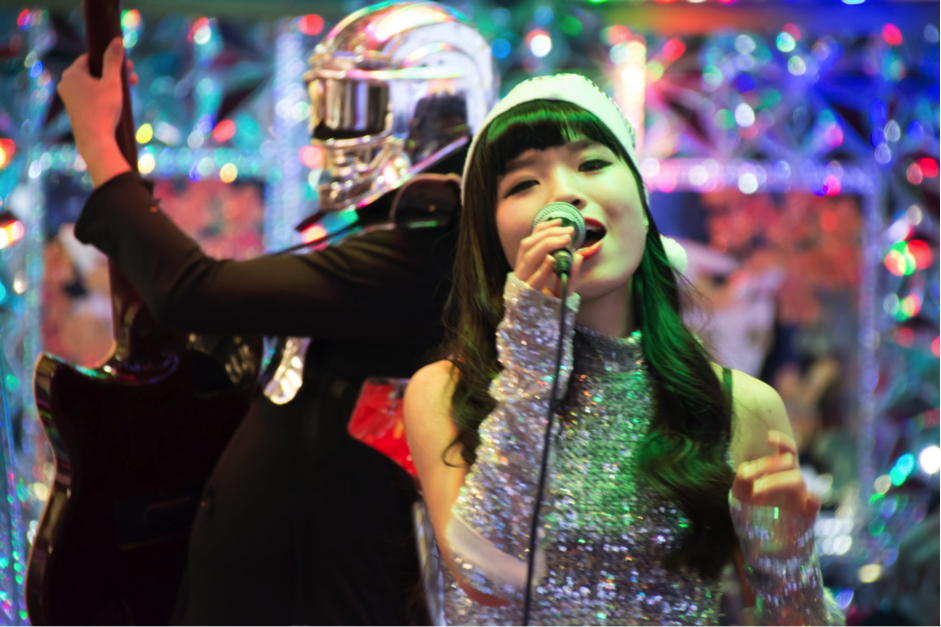 When the entertainment starts, prepare to be amazed by this one-of-a-kind cabaret show that lasts about one hour. Neon tanks come out to battle alongside Godzilla, robots, samurais and ninjas. Lights flash to the beat of live taiko drum performers and loud techno-style music. Dancing girls in colourful outfits and massive female robots join dinosaurs and pandas on stage against a backdrop of video screens. There are four 90-minute shows each night. With multiple start times, the show is easy to fit into your sightseeing schedule. Be sure to catch this highly entertaining and original Tokyo experience!