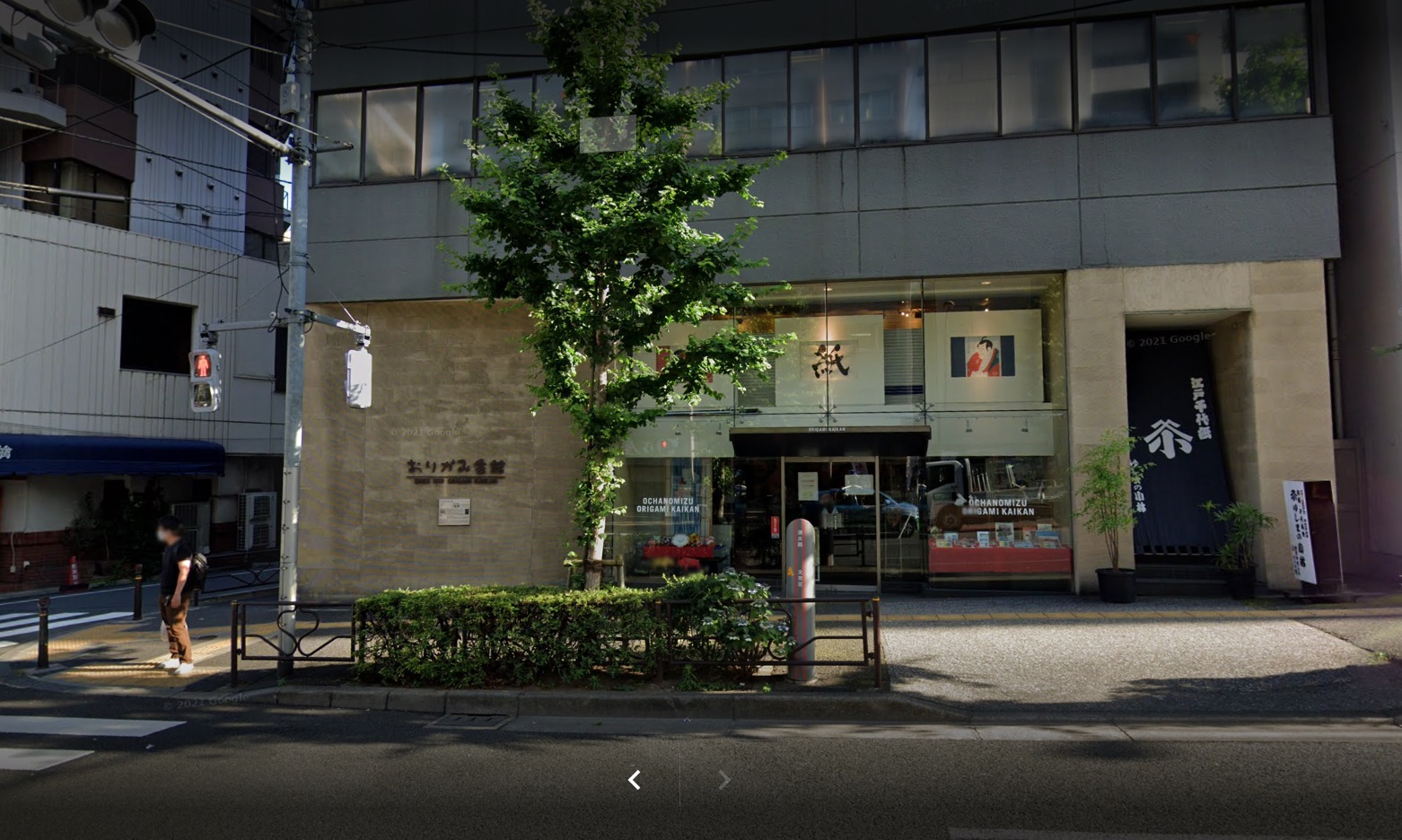 (Image by Google Street)
Origami, which is said to have originated in China, Japan, and Spain, is widely known in many regions, including Europe, as "Origami". In recent years, its artistic side has been re-evaluated as its popularity abroad increased.
The history of origami in Japan is said to have originated all the way back to the Muromachi period, as it was used with traditional ceremonies such as Noshi. The origin of the origami toy in Japan was a request from the Ministry of Education to produce origami in 1885. The first Education Minister, Mori Arinori, used the experience of studying abroad in Europe and the United States to refer to the early childhood education guidelines of the German founder of the kindergarten, German Froebel. Frobel's early childhood education consists of 20 toys, such as toy blocks, sewing, sand-playing, and one of them is "Origami," which embodies "Tatamiori." And this private request for "Origami" production is basically the history of "Origami Kaikan".
The production request from the Ministry of Education was, at that time, Kobayashi Kosuke who learned the processing technology of Japanese paper in general, including "dyed paper business" in this area. The origami is a single colour, about 3 cm square and about 5 cm square, and this is Japan's first origami toy. Since then, Kobayashi Kosuke's "dyed paper industry" has developed to be a long-established Japanese paper-dyeing shop called "Yushima no Kobayashi" and later became the mother of this "Origami Kaikan". And, as for the origami toys, the origami set which comes in mixed colours is released in the toy industry in the early Showa era, and later on, it managed to attract international attention and thus became popular worldwide.
The Centre of Japanese Paper Culture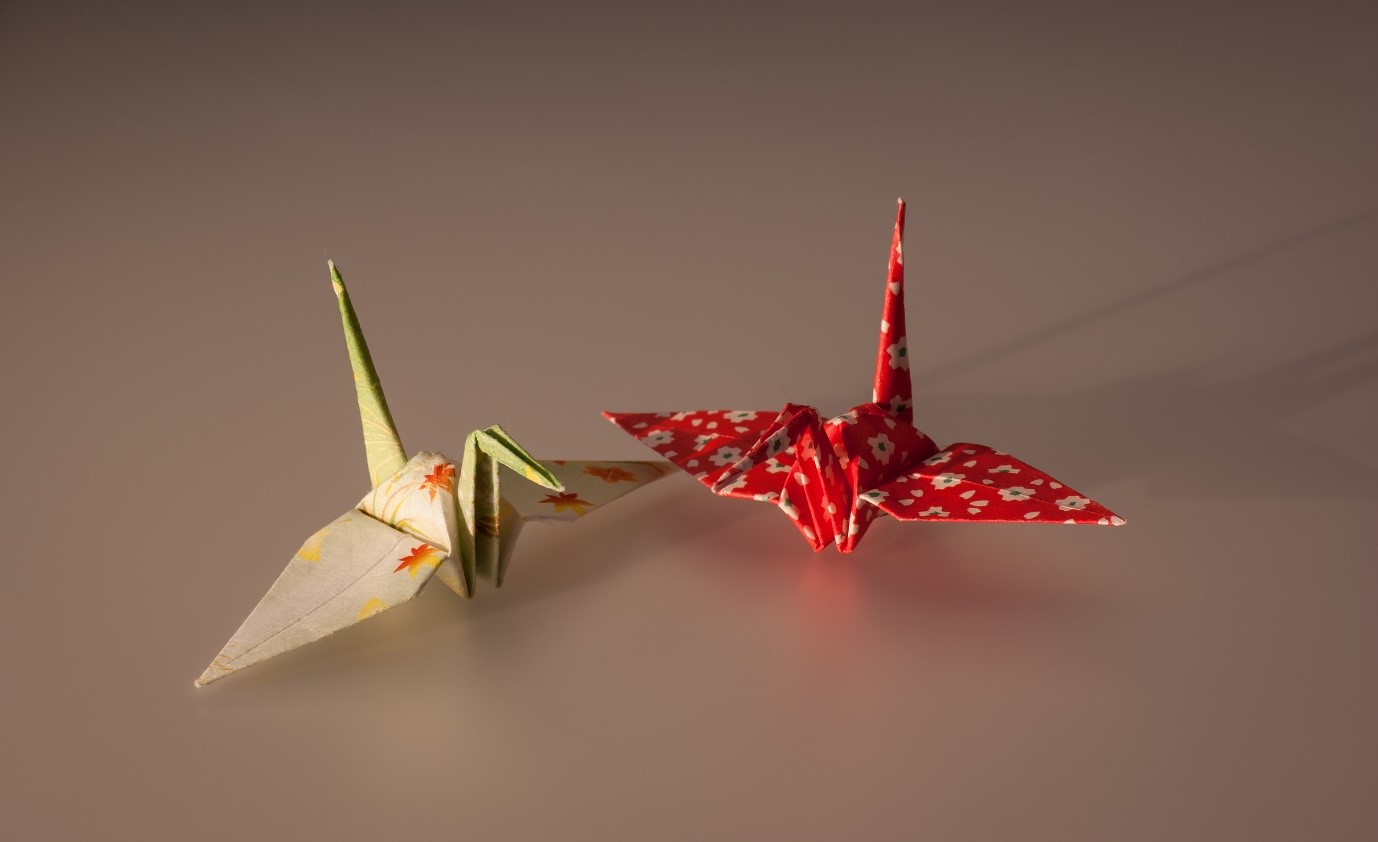 (Image by Laitche via https://bit.ly/357ojar)
Here, in Origami Kaikan, you can enjoy the world of Japanese paper focusing on the art of origami, such as "Orikata" (origami instructions) and "Chiyogami" (Japanese decorative paper with colourful patterns or figures), and many more!
The charm of the origami, which can be thoroughly enjoyed by everyone from children to the elderly aged beyond 100 years old, is said to be the joy and expressiveness each piece of origami paper allows the user to be. It could also benefit psychologically, as Origami enhances the ability to be aware of what is happening in the moment and focus. Origami has been studied as a tool for children to develop spatial and perception skills, learn mathematics, refine dexterity and hand-eye coordination, as well as improve concentration.
Originally established in 1858 as a store for dyeing and manufacturing "chiyogami" papers, the Origami Kaikan now aims to convey Japanese culture and Japan's beauty through the traditional handicraft of origami, with the main objective of promoting paper culture, therefore, turning the building into the centre of Japanese paper culture.
Wide Range of Galleries and Activities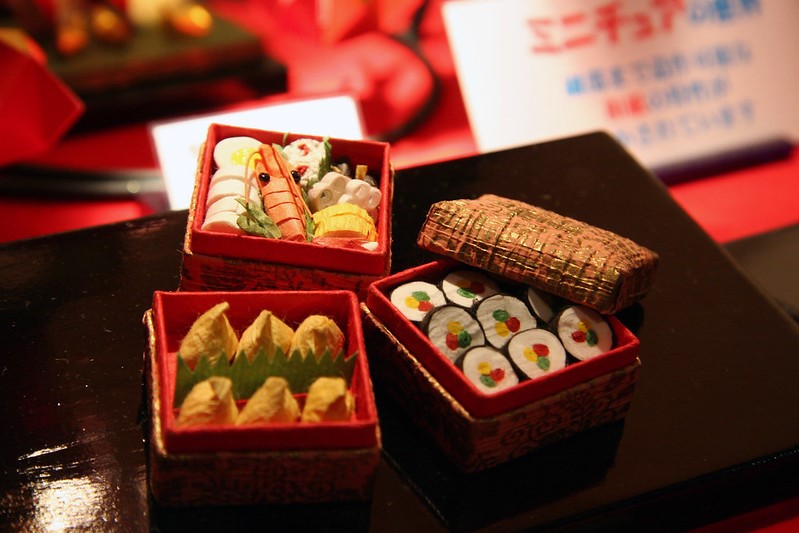 (Image by OiMax via https://bit.ly/3KwXTiC)
Origami Kaikan devotes each of its floors to the art of origami. The ground floor takes shape as a shop (some art is on display, too), the second as a full gallery, and the fourth as an active workshop. It's not all for show: Guests can partake in classes to learn the craft themselves, while the institution dyes a variety of papers directly onsite. The gallery's art rotates seasonally and ranges from pocket-sized dolls to fabulous floral bouquets (or even a single rose). Naturally, at least one paper crane—or even a whole wall of them—are a regular feature.
Some of the activities that you can experience are the traditional handmade paper dying methods of "Yushima-no-Kobayashi", and more. Lessons are held regularly, where you can learn how to create Origami accessories and seasonal motifs from the pros. Reservations must be made in advance, so be updated on their website for current information. If you have kids, don't worry! There are also activities exclusively for children, although they are typically held during summer vacation, which is in August. Most important of all, there are English-speaking staff available!
With luck, you could even meet Kazuo Kobayashi who is the director of Origami Kaikan. He often stops by the shop to craft all sorts of origami in such rapid succession you might think he's a machine—he arrives randomly, so there's no planning for his arrival, but he welcomes an audience.
More Information
Ochanomizu Origami Kaikan
1-7-14, Yushima,
Bunkyo-ku,Tokyo
113-0034 Japan
Access
7 minutes on foot from Ochanomizu Station of JR Chuo Line/Sobu Line (Ochanmizu-bashi Exit or Hijiribashi Exit)
5 minutes on foot from "Ochanomizu Station" Exit #1 of Subway・Marunouchi Line
10 minutes from "Shin-Ochanomizu Station" Exit # B1 of Subway・Chiyoda Line
7 minutes on foot from "Suehiro-cho Station" Exit #3 of Subway・Ginza Line
Admission
Free
Opening Hours
9.30am – 4.30pm