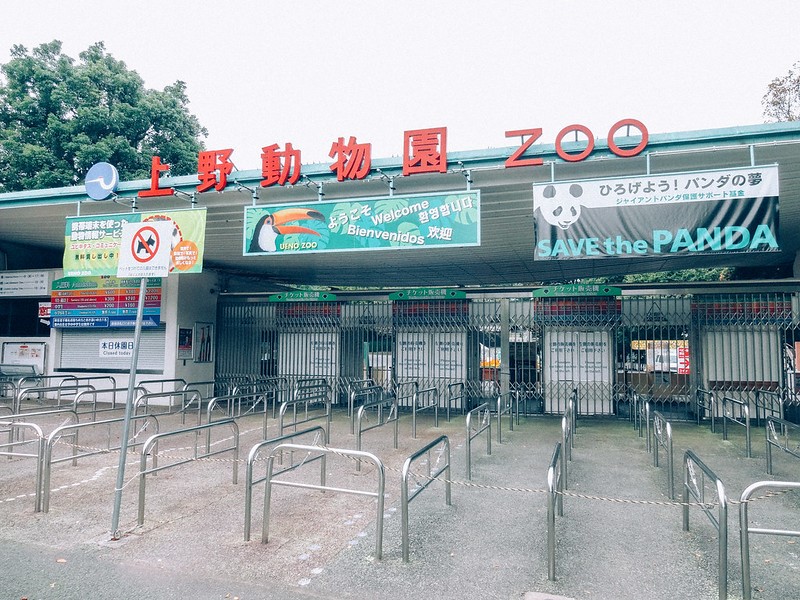 (Image by Dick Thomas Johnson via https://www.flickr.com/photos/31029865@N06/16054943312/)
Meet Japan's Oldest 14.3-Hectare Zoo
The oldest zoo in Japan, Ueno Zoo was established in at its present site in Tokyo in 1882 as part of Japan's modernisation drive during the Meiji Period. Tokyo's Ueno Zoo is world class, with animals and birds from around the globe. Best of all, its settings convincingly imitate the wild, meaning the animals can be observed in what come pretty close to their native habitats.
Tokyo Zoo is divided into 63 main sections, grouped into such categories as the Gorilla and Tiger's Forest, Japanese Animals, The Children's Zoo (with animal petting area), Animals of Africa, a Birdhouse, and the Vivarium (turtles and reptiles).
The big attractions at Ueno Zoo are the big animals: elephants, gorillas, polar bears, giraffes, etc. However, a leisurely inspection of the smaller enclosures and cages will reveal a huge assortment of smaller animals, and particularly birds, that you may well be seeing for the first time.
Features of the Ueno Zoo
Ueno Zoo is expansive at over 14.3 hectares in size, divided into eastern and western sections. In addition to the animal exhibits, visitors can enjoy a pagoda, ponds, and more. A petting zoo for small children is also available and can be found on the western side of the zoo.
Shinobazu Pond
In the western part of the zoo is Shinobazu Pond. This pond is a natural habitat for many animals and migratory birds. Shinobazu Pond is home to a huge field of lotuses that bloom in late July to August. In the middle of it is a small island with a shrine to the goddess Benten, which is the sole Indian god among the otherwise Chinese Shichifuku (Seven Deities) traditionally worshiped in Japan.
Historical Architecture
One underappreciated feature of Ueno Zoo is the historical architecture. Notable structures include an old front gate of a Versailles-style building and the Kankan-tei tea house. This traditional tea house was first built in 1626 and rebuilt in 1878. Both of these features are reminiscent of the time when the zoo first opened.
Another structure to check out is the five-story pagoda of Kaneiji Temple. This pagoda was rebuilt in 1639 and is now designated as an Important Cultural Property. It is located at the East Garden, just across the elephant enclosure.
Fun Monorail Ride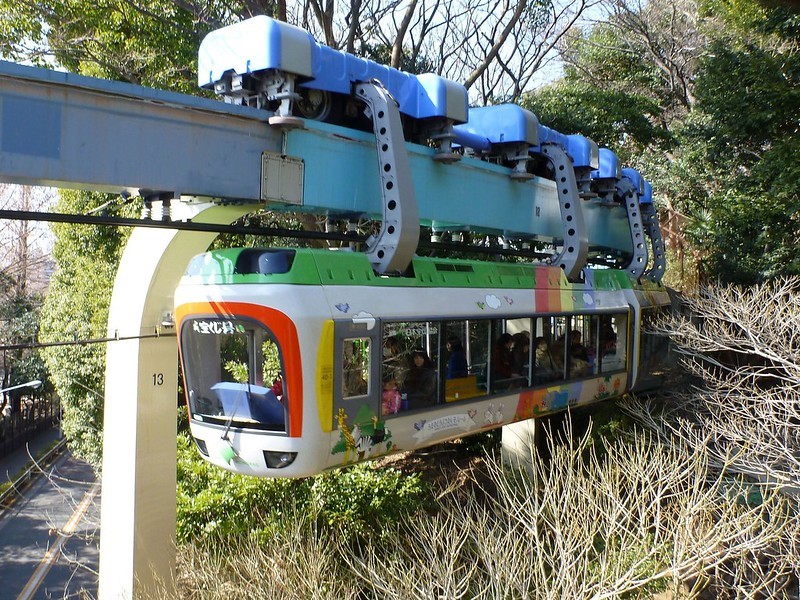 (Image by Kzaral via https://www.flickr.com/photos/kzaral/8554120091/)
A monorail offers a 90 second ride for 150 yen (80 yen for elementary schoolchildren) between the East Garden and West Garden. (Pre-paid cards like Suica and Pasmo are not accepted.)
A Gateway To Other Lands
Ueno Zoo is a gateway to other lands with more than 500 species from all over the world, and about 3,000 animals call Ueno Zoo home. Resident animals include Sumatran tigers, king penguins, white-tailed eagles, ostriches, zebras, and llamas.
The zoo provides spaces for the animals that are similar to their natural habitats. Among them, the zoo has forests for gorillas, tigers and elephants, hills for bears, and pools for polar bears and seals.
The Popular Panda Exhibit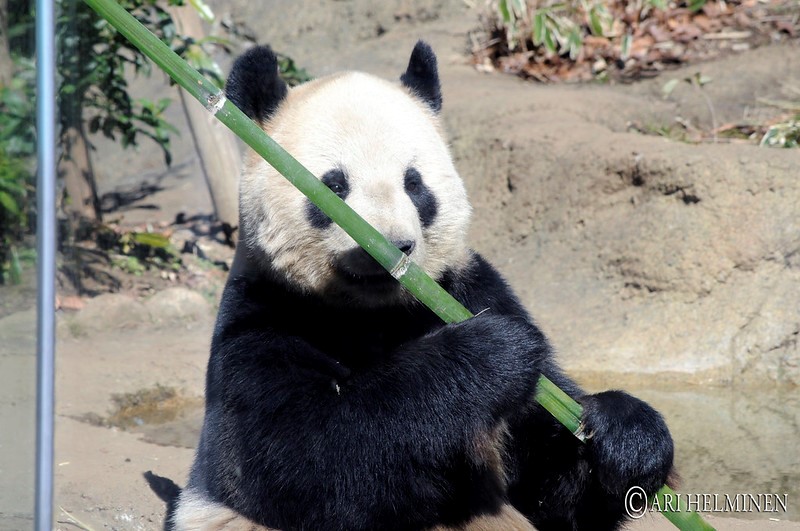 (Image by Ari Helminen via https://www.flickr.com/photos/picsoflife/12087620016/)
One of the zoo's biggest highlights is the panda exhibit. The first pair were lent to Japan by China in 1972 when the two nations formally reopened diplomatic relations. Since then, there have always been pandas at Ueno Zoo.
The giant panda is a member of the bear family which lives in the south-west region of China. Because of its charming black and white patterned fur, and how cute it looks eating bamboo grass, it has gained immense popularity in Japan. Currently, there are only around 1,800 giant pandas living in the wild. If you wish to see pandas, do come to see the precious, world-famous pandas at Ueno Zoo!
On the official website and at the entrance to the zoo you can find out at what time are the pandas fed, so if you want to watch them eating bamboo grass, then adjust your visit accordingly and head towards the panda breeding centre.
More Information
Ueno Zoo
9-83 Ueno Park, Taito-ku
Tokyo 110-8711
Access
Ueno Station on the Japan Rail Yamanote Line, Park Exit: 1-minute walk
Ueno Station on the Ginza subway line: 5-minute walk
Keisei Ueno Station on the Keisei Honsen line: 1-minute walk
Uguisudani Station on the JR Yamanote line, behind the Tokyo National Museum: 1-minute walk
Admission
Adults (16-64 years old): 600 yen
Seniors (65 years old and above): 300 yen
Students (13-15 years old): 200 yen
Children (0-12 years old): Free
Opening Hours
9.30am – 5pm (last admission at 4pm).
Hours are occasionally extended on special days.
Closed on Mondays, but open when Monday is a public holiday in Japan, in which case closed Tuesday.
The Children's Zoo closes at 3.45pm